The goal of economic self-reliance is one of the pillars of the Urban League movement. To achieve self-reliance, we must ensure that everyone has equal access to successful employment. The Urban League of Greater Pittsburgh provides that access through a wide range of services designed for a diverse workforce with varying needs. Our staff help jobseekers find opportunities for financial self-sufficiency and security.
Urban Seniors Jobs Program
PROVIDING APPLICANTS WITH ACCESS TO LEARN NEW SKILLS TO GAIN EMPLOYMENT
Our staff works with applicants to hone skills, maintain work-readiness and find appropriate opportunities.
Bank on Greater Pittsburgh
ENCOURAGING CITIZENS TO CLIMB THE ECONOMIC LADDER WITH BANKS FOR A STABLE FINANCIAL FUTURE
Bank on Greater Pittsburgh develops pathways for residents to access basic, low-cost financial services and financial education. This initiative involves partnerships among local government officials, financial institutions and community-based organizations to educate Pittsburgh residents.
Operation Home
ENABLING CLIENTS TO MAKE INFORMED DECISIONS DURING THE TRANSITION FROM RENTER TO HOMEOWNER
Operation HOME is a home ownership program consisting of one 8-hour workshop and one-on-one counseling. The course is designed to enable clients to make informed decisions during the transition from renter to homeowner. This course places an emphasis on financial literacy, budgeting and credit restoration for first-time home buyers, particularly in the low to moderate income population.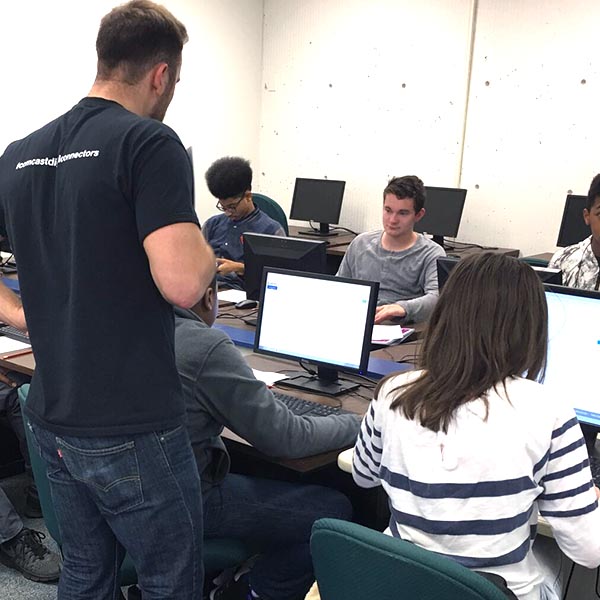 Tech U
ENGAGE IN COMPUTER PROGRAMMING, SOCIAL MEDIA, & OTHER CREATIVE USES OF TECHNOLOGY
A group of youth programs at the Urban League that focus on academic improvement, enhancing aspirations and developing career goals through technology.